Pierre and Henry-Louis tirelessly created and exported their treasures all over the world, including – and this was a first for the time – to the famous Forbidden City in Beijing. :
La Galerie des Merveilles
The variety of creations and the meticulous care afforded to every piece, with each one adorned with the finest decoration, have with time become a true trademark. This art of amazement has become Jaquet Droz's very signature.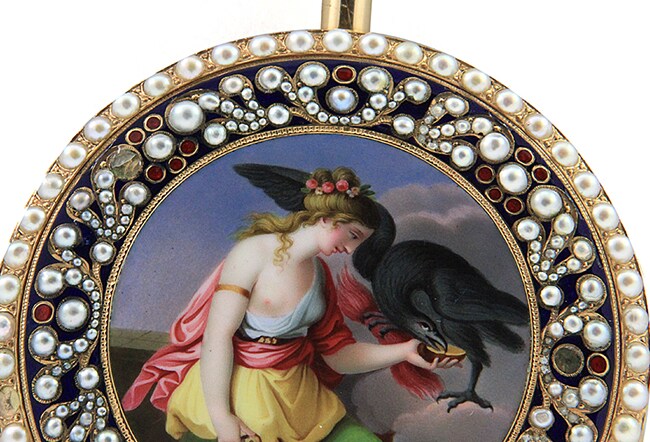 In homage to its founders, Montres Jaquet Droz SA regularly enriches its Gallery of Marvels collections with new masterpieces found in every corner of the globe and invites you to discover them on its new dedicated site.
We wish you a pleasant visit.