The brand and its local retail partners welcomed special guests to discover the astonishing world of Jaquet Droz and its novelties unveiled during Baselworld 2017 as well as other iconic creations. As Pierre Jaquet-Droz did before, lot of the artists' inspiration continue to come from the wonderful sceneries surrounding us that we can admire in the Ateliers d'Art timepieces for instance, very exclusive models decorated by hand and produced in very limited edition.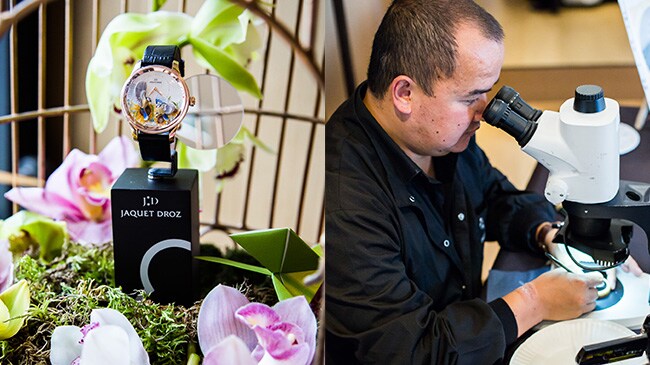 Jaquet Droz pieces not only tell time, but also a story, they transmit an emotion like with its automaton models for instance whose goal is to astonish with an animated scene. The Charming Bird automaton which was presented at the event celebrates the brand's DNA by paying homage to the historic codes of automata and miniaturization, being also the first wristwatch equipped with a singing bird animation. By marrying these to the aesthetic of the Ateliers d'Art, the timepiece is a tribute to the durability of the brand's exceptional expertise.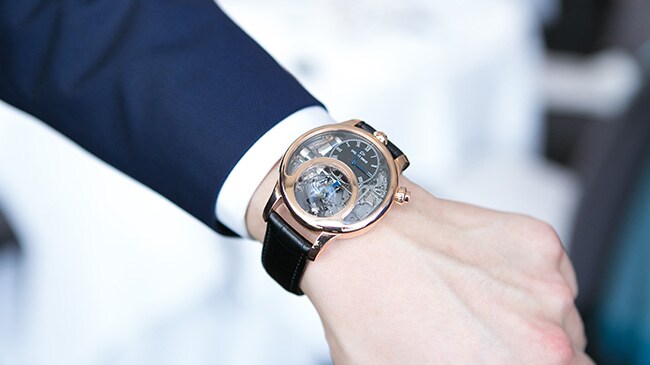 The event was also marked by a workshop of miniature painting during which the guests realized their own Jaquet Droz dial with the help of a master painter coming from Jaquet Droz Ateliers d'Art for the occasion. This impressive work requires a lot of dexterity and precision, some of the brushes that Jaquet Droz artist is using could be as thin as one single hair for the details of the fur of an animal or pupil of an eye as an example.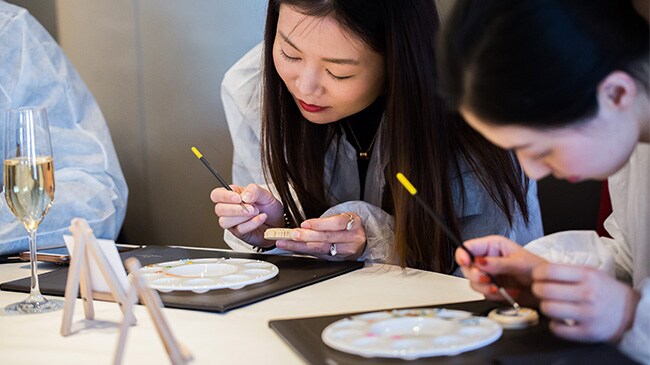 "Some watches tell time, some tell a story"