On June 22nd and 23rd, the Jaquet Droz boutique, located 8 rue de la Paix in Paris, hosted its annual Post Basel Novelties Presentation in the presence of the brand CEO, Mr. Christian Lattmann.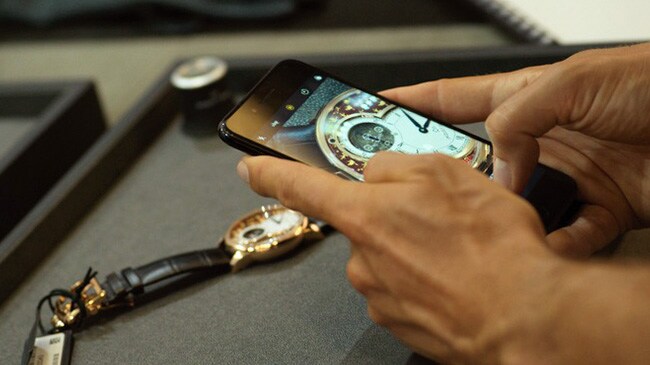 In an intimate setting, making this occasion a private evening, the VIP guests had the pleasure to discover the brand new creations such as the Grande Seconde Moon displaying an astronomical moon phase complication or exclusive Ateliers d'Art timepieces in limited editions, among other novelties.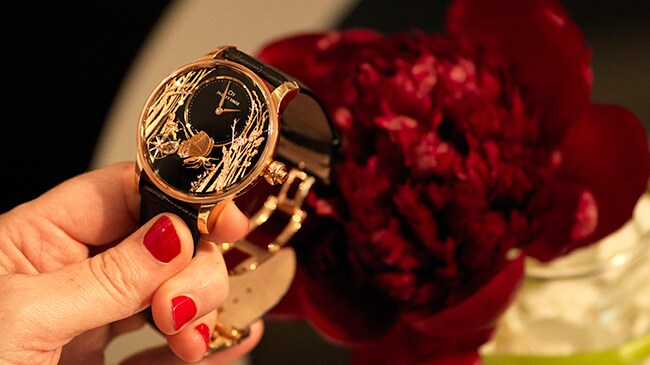 For the occasion, a special exhibition dedicated to Jaquet Droz's Automaton Collection was presented highlighting the Art of Astonishment showing stunning animations of the Bird Repeater, the Charming bird, the Lady 8 Flower, and its latest innovation, the exceptional loving Butterfly Automaton presenting an allegory of love and nature.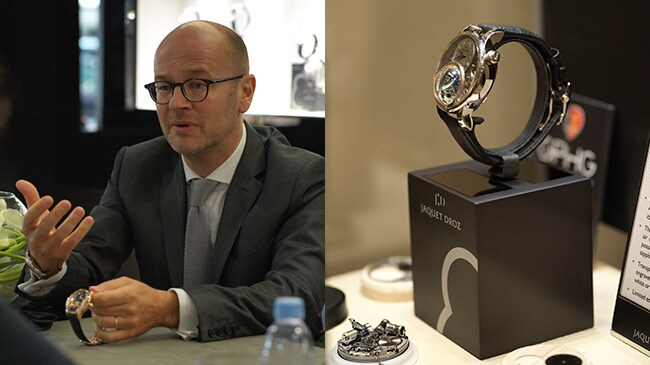 Clients could admire these automata in motion and understand the artistic and technical savoir-faire of the brand in details as well as Jaquet Droz's heritage spirit. Journalists were also welcomed through one to one rendezvous for a private presentation of the novelties with Jaquet Droz CEO.
"Some watches tell time, some tell a story"