On the 4th of May 2017, Jaquet Droz has been invited by Rivoli and the Magazine Esquire Middle East to co-host its famed watch collector's dinner called Gentlemen's Evening at the Rosewood Hotel in Abu Dhabi.
This exclusive dinner with the UAE capital's most clued-in watch collectors started with a welcome speech from Esquire's editor in chief Jeremy Lawrence.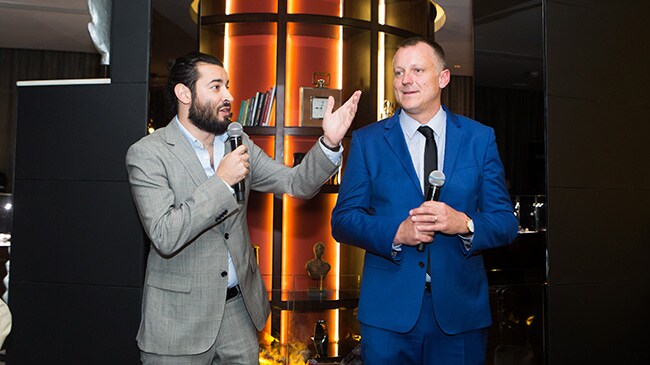 After an informative live Q&A with Marc Aellen, Vice President and Head of International Sales at Jaquet Droz, the guests were astonished by a miniature painting workshop. One of the brand's enamel painting artists traveled from Switzerland to Abu Dhabi to demonstrate the beauty of the Jaquet Droz dials as well as to showcase the richness of the brand collection. Following the artisan advise, the delighted guests got a chance to become a Jaquet Droz artist for the occasion painting their own dial which their took home with them afterward.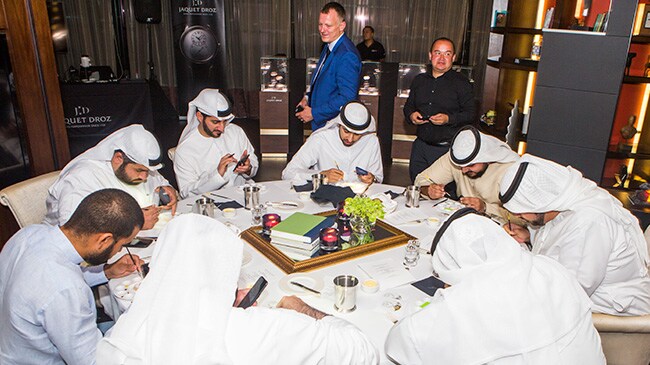 The evening saw a healthy contingent from the Arab Watch Guide, watch collectors society and its head Hassan Akhras.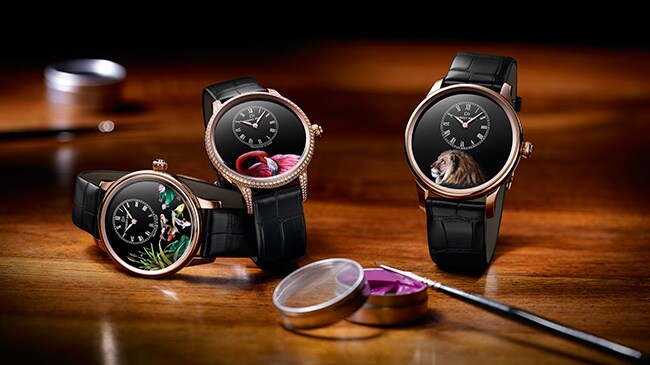 "Some watches tell time, some tell a story"