With choreography by Maurice Béjart, The Ninth Symphony brought together at the Patinoire de Malley (Malley Ice Rink), the Béjart Ballet Lausanne, the Tokyo Ballet, musicians of the Lausanne Sinfonietta and singers of the Lausanne Opera under the direction of Alexander Mayer. From the 17th to the 21st of June, more than 250 artists were on stage for a 'concert danced', first created 50 years ago and revived by its artistic director Gil Roman for the first time in 20 years last autumn in Tokyo.
Three years of technical preparation, more than 15 weeks of rehearsals, 10 000 km travelled to work together with the Tokyo Ballet, the presence of 80 singers and a philharmonic orchestra alongside 80 dancers… so many challenges have been overcome to put on this timeless work.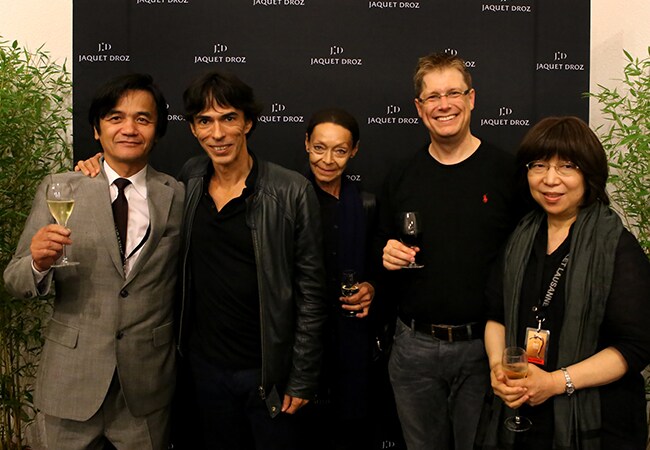 On June 18th, Jaquet Droz was pleased to share this exceptional performance full of emotion with its guests who were offered the chance to meet with the dancers during an exclusive reception after the representation. An event in perfect connection with the Art of Astonishment of Jaquet Droz.
After the triumph of Lausanne performances interpreted for the first time in Europe – 22 660 tickets sold, the Béjart Ballet Lausanne will present its interpretation of this musical masterpiece at the Grimaldi Forum in Monaco beginning of July.