DFS Masters of Time, an exhibition of fine watches and jewellery, returned to Macau celebrating its 10th anniversary at DFS' T Galleria store in the Shoppes at Four Seasons complex.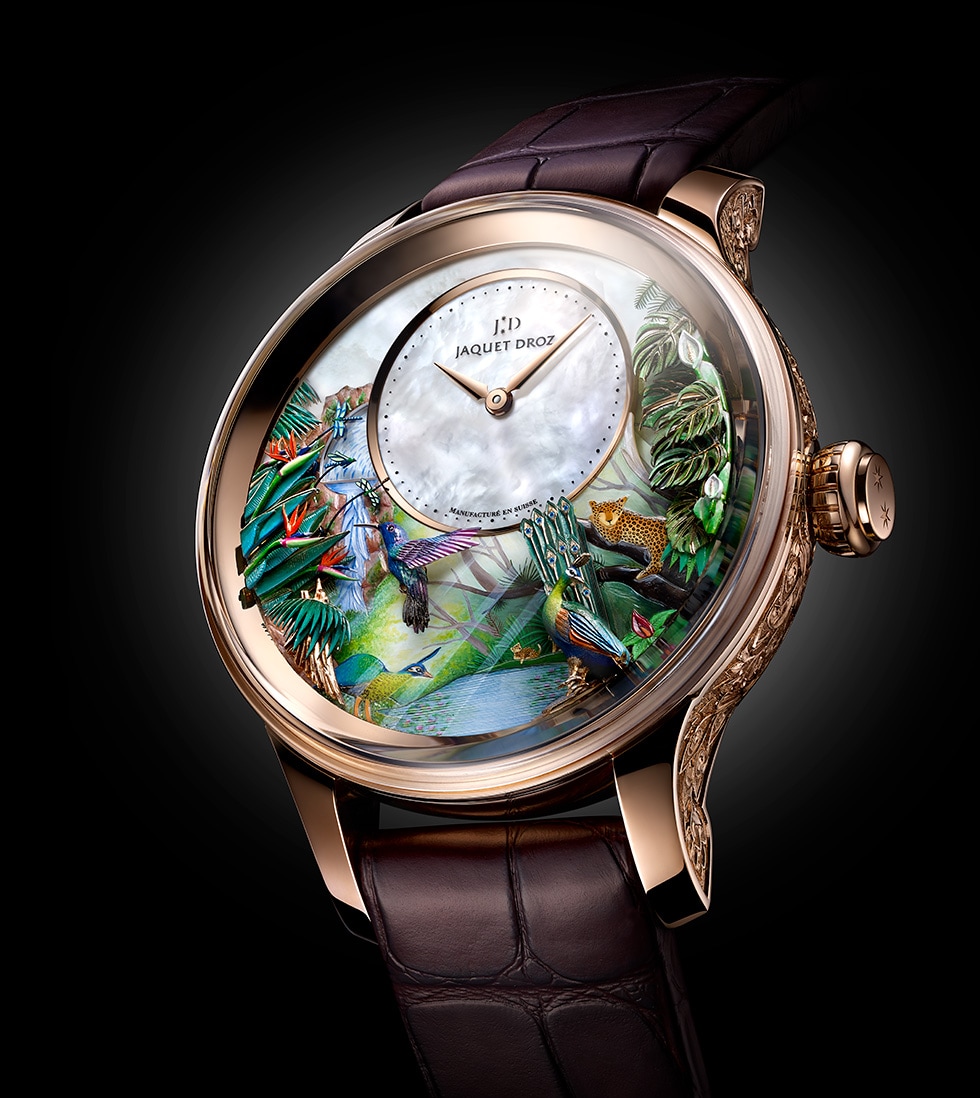 Jaquet Droz inaugurated its unique corner which one payed tribute to the Tropical Bird Repeater. The exceptional timepiece equipped with an automaton and a minute repeater celebrates the beauty of nature and brings together all the watchmaking and decorative expertise of the brand known by its two stars. A true source of life, the waterfall offers serenity to the blooming tropical flora and fauna. At the heart of this Garden of Eden, its water flows eternally in perfect realistic fashion. In the center, a hummingbird hand-carved and hand-engraved by the Maison's artists moves towards a shrub of bright orange birds of paradise. A one-of-a-kind animation in watchmaking history, its wings beat up to forty times a second, adding incredible realism to the scene. To the right, a peacock with intense blue feathers veritably opens and closes its tail, while a toucan emerges from the palm leaves at 3 o'clock to open its beak. The dancing flight of three elegant dragonflies, located at 9 o'clock, adds to the magic by day or by night as their tiny SuperLuminova®-coated wings glow in the dark. In all, seven animations that may exceed twelve seconds allow for up to 120 different scenarios, all the more striking as they contrast with the suspended background of the scene.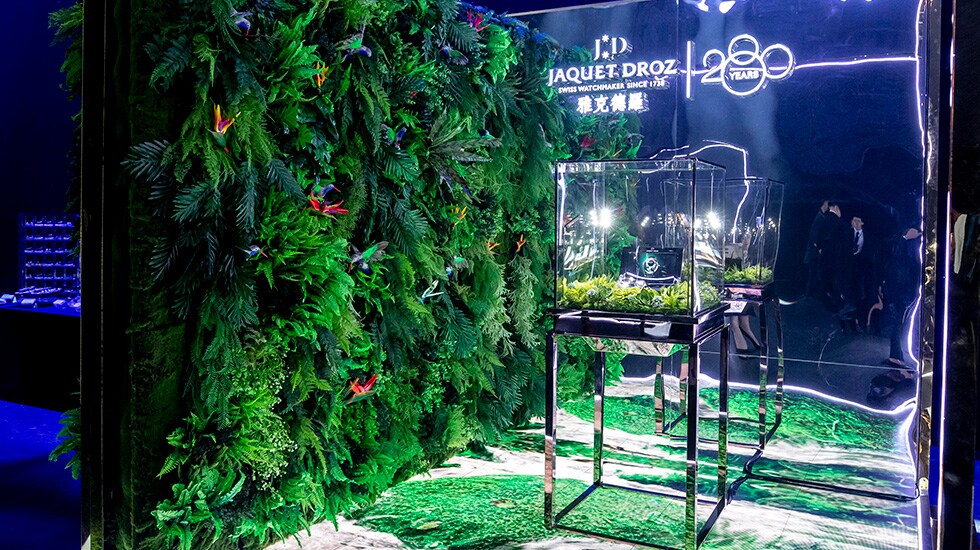 This year's DFS Masters of Time exhibition, titled Masters of Time X, the largest and most spectacular edition yet in celebration of the event's 10th anniversary, showcasing hundreds of stunning watches and jewellery pieces by over 30 leading brands that were carefully curated by DFS' experts.
The 10th Anniversary Masters of Time Exhibition
Date: December 10, 2018 to February 28, 2019
Venue: #TGalleria by DFS, Macau, Shoppes at Four Seasons
"Some watches tell time, some tell a story"