On the 23rd of April Swiss manufacture Jaquet Droz together with Sublime by Bosco and the publishing house Alfavit Media held a unique event for the fans of Fine watchmaking art dedicated to the rich legacy of the great watch brand.
This year Jaquet Droz is celebrating its 280th anniversary: on this memorable evening the guests were given the chance to get personally acquainted with its most outstanding achievements.
True oeuvres d'art have been created in the walls of the Ateliers d'Art in La Chaux-de-Fonds. The dials of some watches are commanded by a deeply symbolic figure "8". Other dials are filled with detailed animated art miniatures, the so-called automatons, in creation of which Jaquet Droz has no equal. The creation of mechanical artistry Charming Bird has been presented during the night.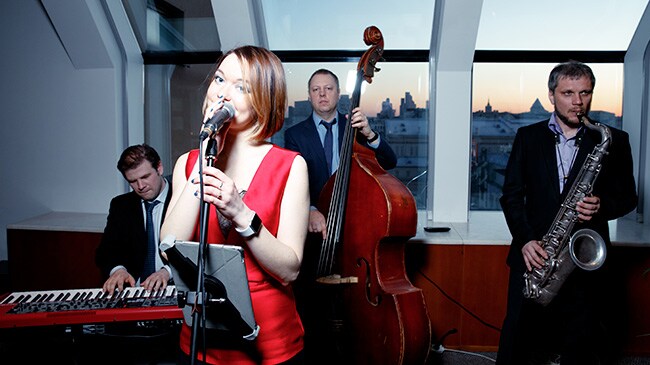 As soon as the second hand made the first step on the dial at 8 p.m., the hall of the Library at Ararat Park Hyatt Hotel turned into an extraordinary musical time machine, taking the participants on an exciting journey through the rich legacy of the brand to the sounds of jazz improvisations.
The works of the Atelier of Haute Horlogerie are not only designed to measure Time. They are made to become part of History of many rare artistic crafts. During a special lecture one of famous experts on watches gave information about the most iconic models of Jaquet Droz, from the past till now.
"Some watches tell time, some tell a story"