Christian Lattmann, CEO of the brand, was there alongside Marc Aellen, Jaquet Droz Vice President and Head of International Sales, Ramesh Prabhakar, Managing Partner of Rivoli Group and Abraham Koshy, Chief Operating Officer Rivoli Group. Surrounded by many of the brand's connoisseurs and friends, they cut the ribbon to open this new showcase for Swiss fine watchmaking.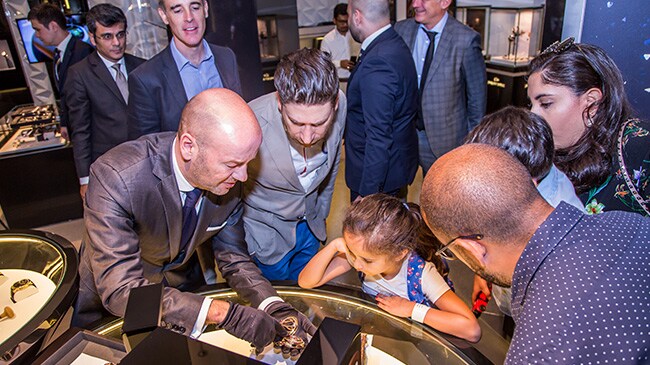 The event was also an opportunity for Jaquet Droz to present its latest releases, unveiled just a few weeks earlier at Baselworld. Customers and collectors were able to admire the new versions of the Grande Seconde and the Lady 8 Petite for the first time, together with some rare limited editions,the Signing Machine and the Parrot Repeater Pocket Watch. This extraordinary unique piece represents the entire spectrum of Jaquet Droz craftsmanship. It also carries on the long tradition of automata originally established by Pierre Jaquet-Droz, pushing new technical, creative and artistic boundaries.
Another exceptional automaton was on display: the red gold Tropical Bird Repeater. This animated timepiece brings to life an entire scene, featuring a hummingbird that flaps its wings an amazing 40 times per second. The piece reflects the way the firm draws inspiration from nature, and also sports a minute repeater. Just eight have been produced – a distillation of the ethos of Jaquet Droz Ateliers d'Art, encompassing sculpture, engraving and miniature painting.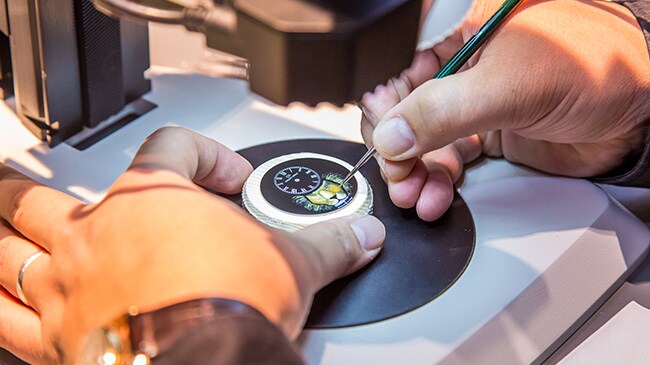 The inauguration also offered an opportunity for collectors and friends of Jaquet Droz to meet one of the firm's miniature painters in person. Throughout the evening, the craftsman provided guests with a breath-taking demonstration of the minute detail involved in this art and the painstaking care required to create such outstanding decorations – some details of which are barely visible to the naked eye.
"The art of amazement is in our genes, and we were keen to give our guests a glimpse of the watchmaking magic that inspires us," explains Christian Lattmann. "Our firm's founder, Pierre Jaquet-Droz, was himself an outstanding inventor of automata, as well as a traveller who took his art to the far-flung corners of the globe. It's a great source of pride for us to be here in Dubai, about 280 years after his first journeys, with our own automata – an honour we're delighted to be sharing with our local collectors. This new store offers them a showcase commensurate with their expertise, loyalty, and passion for the fine watchmaking we stand for."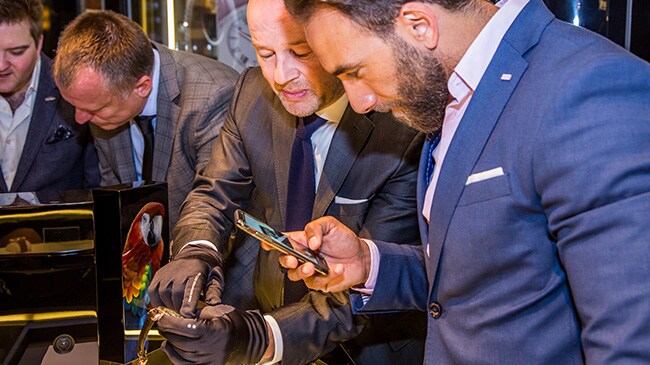 Amid a welcoming environment decked out in beige, black, and grey, Jaquet Droz has designed a venue for Swiss watchmaking excellence that will take lovers of fine watchmaking on a journey spanning time, the arts, and the world itself, embodying all the values of the firm's tagline: "Some watches tell time. Some tell a story."