The brand announces the opening of a New York pop-up store, in a year of 280th anniversary celebrations for Jaquet Droz and an exhibition that has traveled the globe.
Jaquet Droz announces the big finish to its 280th anniversary celebrations. A prestigious pop-up store on New York's Fifth Avenue will close out a cycle of exhibitions that has flitted from Milan to Zurich, Singapore to Tokyo, and Macau to Moscow via Hong Kong and Beijing. Over the past year the brand has brought its most precious craftsmanship to friends and collectors across the globe. The traveling exhibition has given visitors on all continents the opportunity to admire the brand's historic pieces and most exclusive new creations.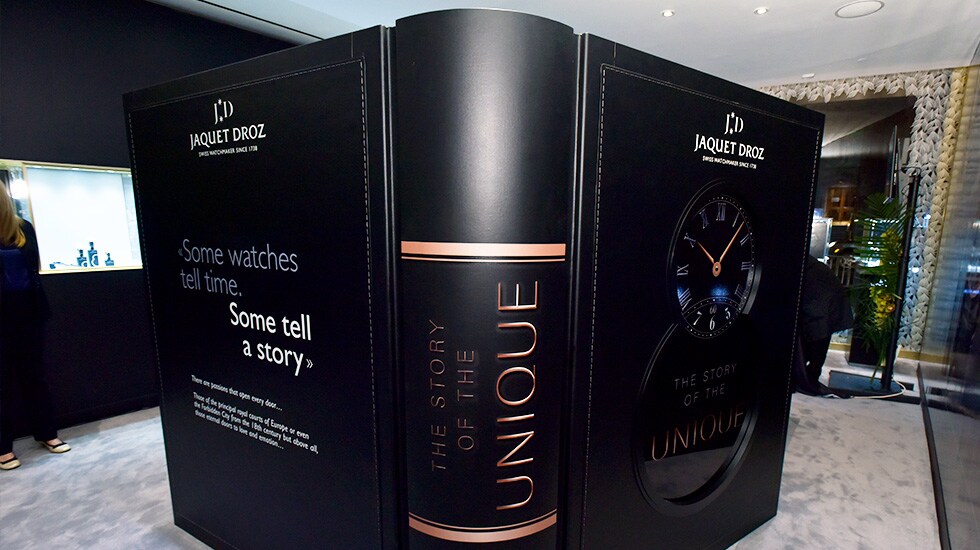 The NYC pop-up store is no exception. Jaquet Droz opens its giant storybook for the last time on Fifth Avenue, where it tells the tale of the brand's 280 years of achievements in watchmaking and artistry. Over several weeks, special guests and the general public can step into the enchanting world of the Story of the Unique exhibition and admire the exceptional pieces on display.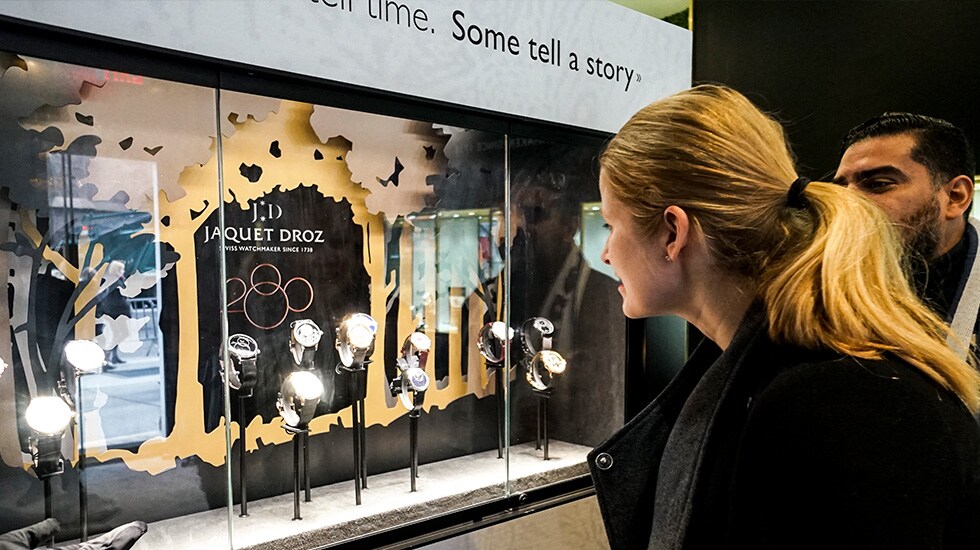 Highlights include one of only eight examples of the spectacular Tropical Bird Repeater which is on loan especially for the NYC leg of the exhibition. The Tropical Bird Repeater automaton is a stunning showcase of the brand's skill and displays almost the entire range of Jaquet Droz craftsmanship, including miniature painting and engraving. No less than seven animations run for up to 12 seconds to tell four different stories in a naturalist sketch, against a suspended backdrop composed of different levels of relief.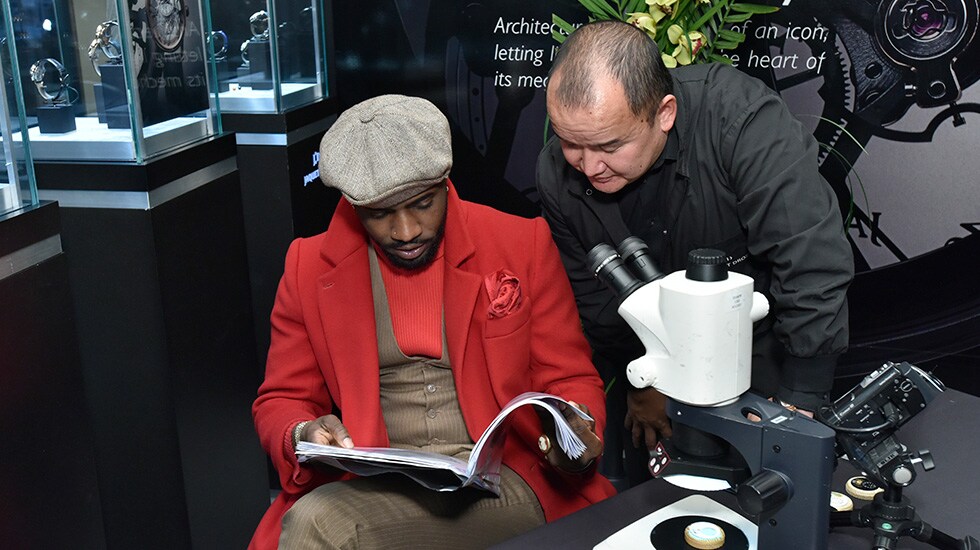 The art of miniature painting as highlighted in this automaton watch was also demonstrated live in the NYC pop-up store by an artist specially flown in from La Chaux-de-Fonds, Switzerland. For four days, devotees and collectors of the brand had the chance to study the Jaquet Droz Art of Astonishment in all its subtleties, following every stroke of the brush with their own eyes.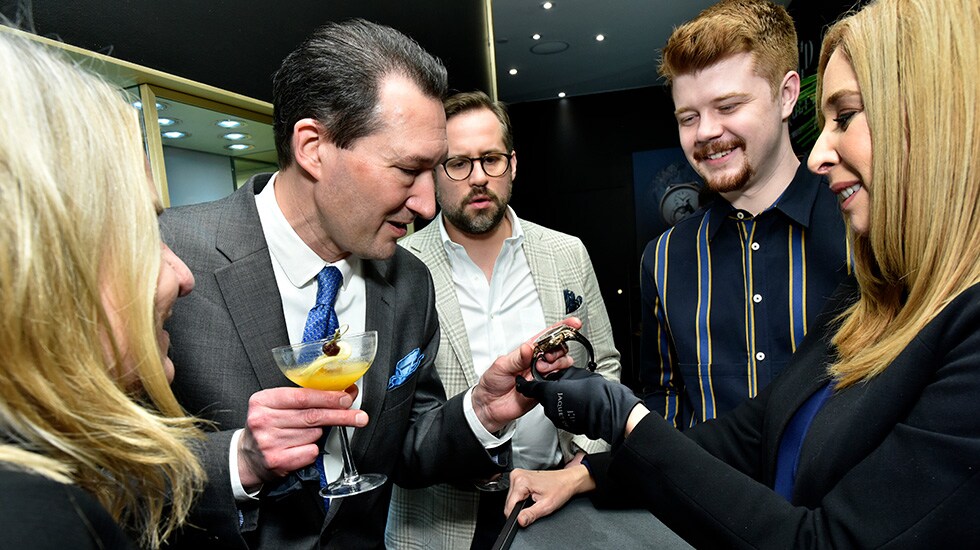 On display in parallel to the live demo are also the exceptional timepieces that drive the brand's collections, including the acclaimed Grande Seconde and a selection of Ateliers d'Art pieces. And so the brand's 280th anniversary year comes to a close on Fifth Avenue. The pop-up store perfectly encapsulates the spirit of Pierre Jaquet-Droz who founded in 1738 the brand that brought to the four corners of the globe its beautiful — and beautifully crafted — art of watchmaking.
"Some watches tell time, some tell a story"