Minerals were always a particular focus for Pierre Jaquet-Droz, who held them in special affection. Rocks, crystals and minerals remind us that nature is an artist. Born in the depths of our planet or in the farthest reaches of the universe, they inspire a rare and inexhaustible emotion.
Jaquet Droz captures the natural brilliance of stones, using them to decorate its watch dials. Cut from rough materials in their raw state, they reveal their fascinating beauty only once they have been worked. Adorned in this way, mineral watches by Jaquet Droz become naturally unique. Their play of light, color and depth transcends the material and is ushered into the realm of beauty. Discover below the new pallet of minerals used for the first time in the 2016 collection of Jaquet Droz: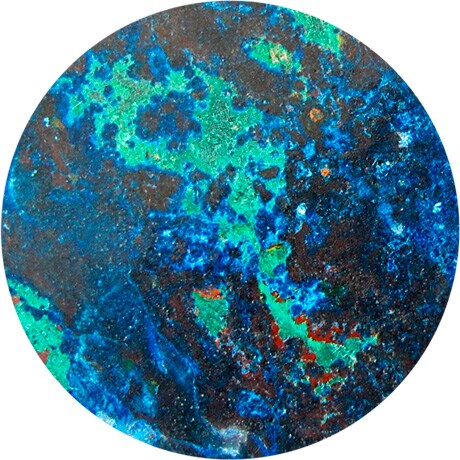 AFRICAN SHATTUCKITEKnown for its magical qualities among indigenous tribes of Africa and Arizona, African Shattuckite has long served as the primary material used to make talismans with soothing or aphrodisiac virtues. The stone takes its name from the copper mine Shattuck Mine in which it was discovered, in Bisbee, Arizona. A copper silicate originating from a pseudomorphosis between malachite and cuprit, the stone features a constellation effect that mixes blue, green, red and black into a swirling motif that never fails to evoke astonishment and fascination.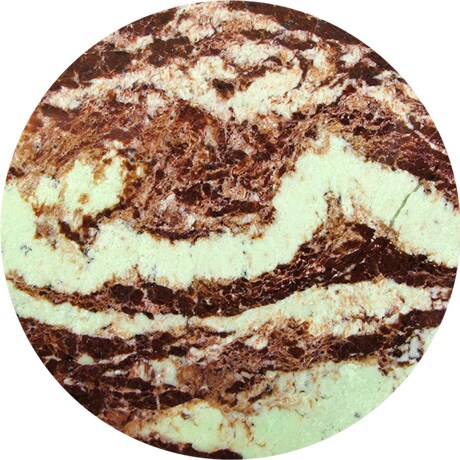 LEMON CHRYSOPRASEComposed of nickeliferous chalcedony, Lemon Chrysoprase is made up of crystals so fine they are nearly impossible to make out. The stone is among the most prized variety of chalcedony, with intrinsic qualities that make it an ideal raw material for engraving. The Ancients once used it for cameos or engraving. Over the ages, this stone with green and golden glimmers has been highly coveted by many royals. From Frederick the Great to Queen Anne of Great Britain through the Victorian era, it was used to adorn sumptuous buildings, mirroring the effect on display at Sanssouci Palace.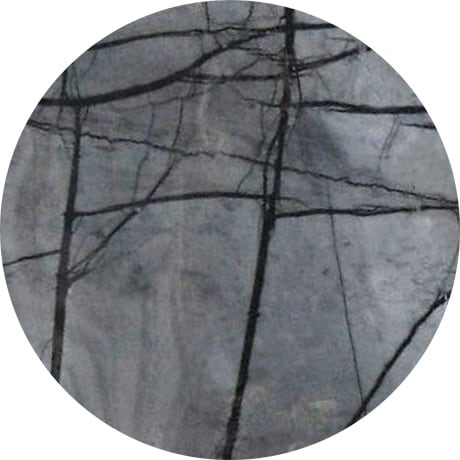 PICASSO JASPERThe Picasso jasper variety comes from metamorphic limestone born out of multiple transformations that take place in the depths of the Earth. Discovered in the state of Utah, it is a soft stone that lends itself well to manipulation. Each piece presents a different aspect which correlates with works by the painter for which it was named. From brown and even black, the stone evokes shadowy leafless forests or the desolate hills that stir the imagination of the artist within all of us.
DENDRITIC AGATEDendritic Agate is a chalcedony containing branch - or fern-like markings called dendrites. This stone is considered an agate even though it does not portray a banded appearance as is common with most agates. This stone is found in Brazil, India, Madagascar, the USA, Mexico and Kazakhstan. The famous Russian jeweler Carl Fabergé made use of this stone in combination with diamonds and other precious gems. Dendritic agate is prized in Russia as a stone of long life, good health and prosperity. Dendrites are the branch-like formations of iron or manganese oxide inclusions that crystallize within the stone. Metaphysically, these symbolize growth or change.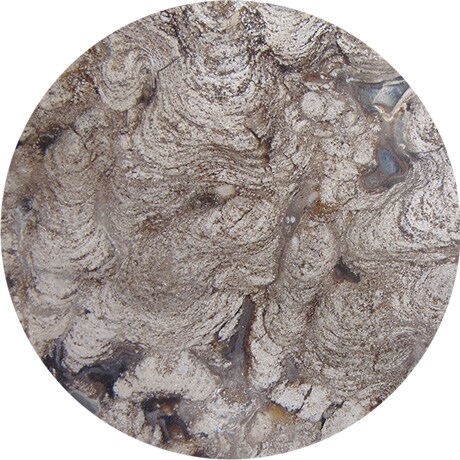 STROMATOLITEThe fossilized Stromatolite limestone is formed in shallow aquatic areas, and has the particularity of possessing a biogenetic nature: the stone at times contains fossils and living organisms. At the crossroads of the mineral and the living, the stones play a role in photosynthesis and once helped foster the development of life on the planet. In addition, the fossilized coral and algae that make up the stone are considered vestiges of the earliest forms of life on Earth, tracing back over 3.5 billion years. They come in many forms, streaked with diverse elements, and their stacked layers make them witness to a tangible memory, ever-present throughout the ages.
The brand known by its twin stars offers discerning clients the opportunity to customize the dial of their timepiece by choosing through a wide range, the mineral of their choice by creating a unique model.