On September 6. Mr. Christian Lattmann, Jaquet Droz CEO, and Mr. Fong Wing Ngai, Macau Timepiece Museum curator, were joined by distinguished guests of the brand as well as media to celebrate the inauguration of the exhibition. The master of watch restoration from Jaquet Droz, Mr. Boillat has presented in exclusivity the Singing Bird Snuffbox, created in the 18th century.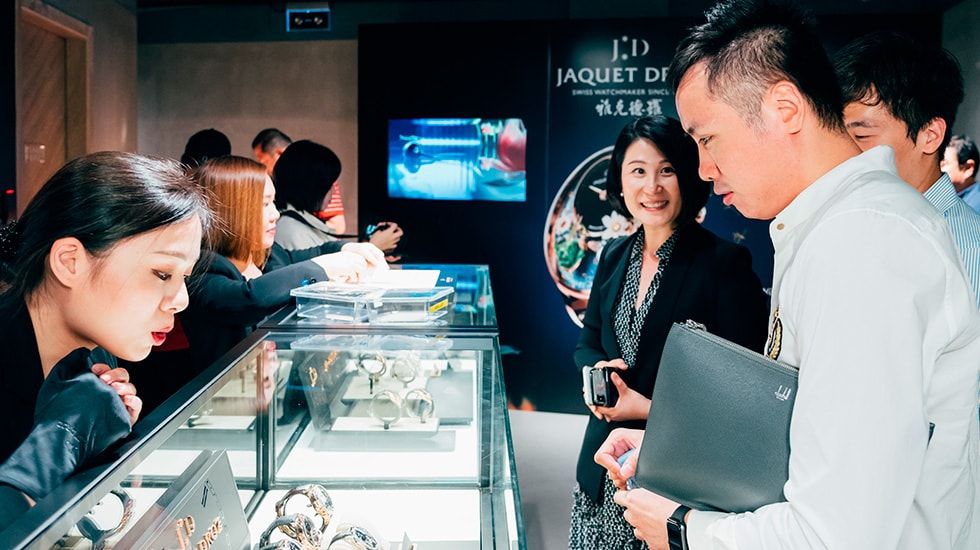 Until October 31. Jaquet Droz is presenting an exceptional selection of antique clocks and automata created during the 18th century as well as its contemporary collection including some exceptional timepieces such as the Grande Seconde Dual Time, the Grande Seconde Chronograph and the Magic Lotus Automaton. Moreover, a special android called The Draughtsman will be presented at the museum until January 16, 2020. The most significant creations are celebrating the expertise of the brand and its traditional decorative crafts of enameling, engraving, painting and miniature sculpting.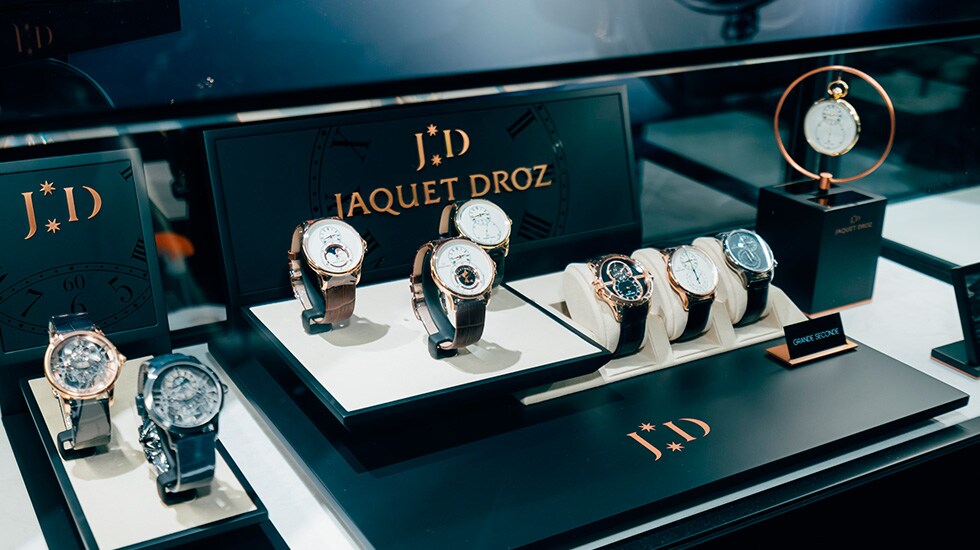 The dialog between the watchmaking firm and the illustrious country-continent began in the 18th century, under the initiative of Henri-Louis Jaquet-Droz, one of the firm's founders, who had the idea of establishing a workshop that would produce predominantly for the Chinese market. These frequent exchanges created close and lasting bonds between China and the brand known by its twin stars. In 1783, Jaquet Droz became one of the first watchmaking brand to be admitted into the grounds of the Imperial Palace, where the Emperor Qianlong and his courtiers showed fascination at the originality of Jaquet Droz creations.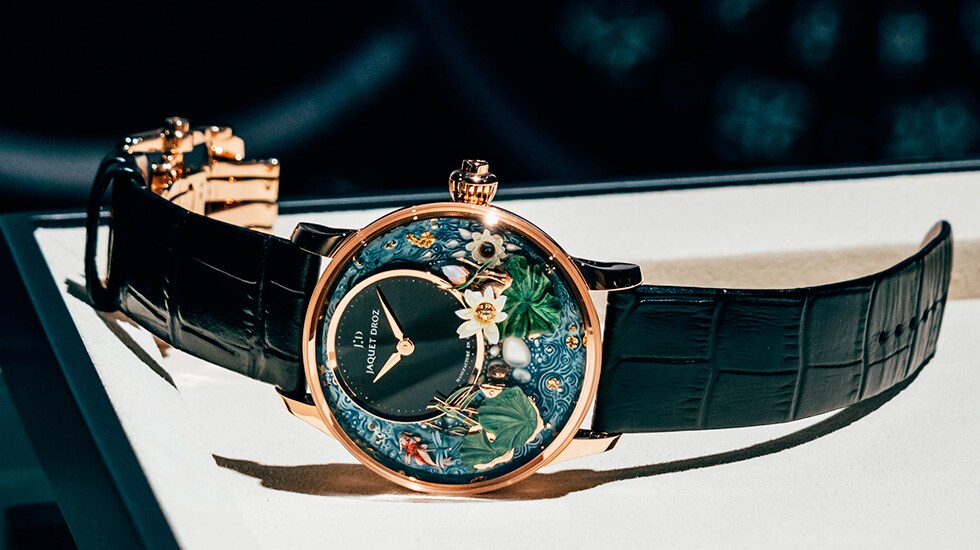 Macau Timepiece Museum is one of the first timepiece museum in Asia. Here exhibits a range of private collections of watch connoisseurs, including Mr. Fong Wing Ngai, who is also the curator of this museum. The museum is not only suitable for people who have deep knowledge of timepieces, but is also good for visitors who want to explore the history of Macau and China's horology.
"Some watches tell time. Some tell a story"