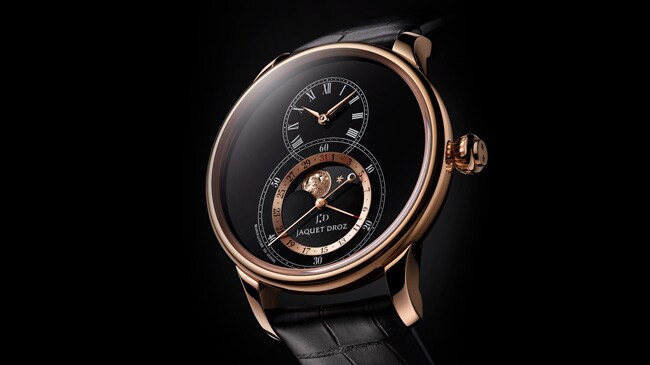 On the occasion of its 280th anniversary, Jaquet Droz invites you to discover the magic of Time through extraordinary pieces that combine design, fine materials and artisanal craftsmanship with the most breathtaking refinements in watchmaking mechanics.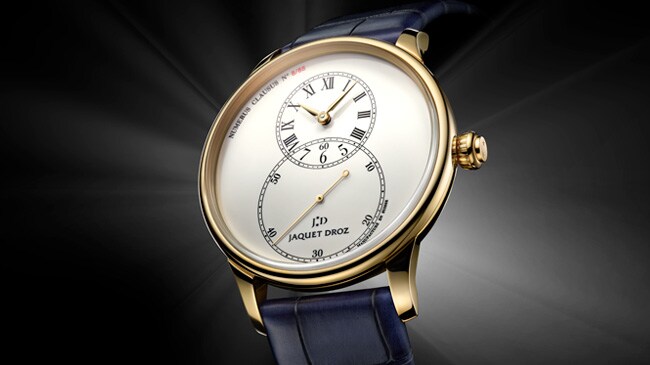 The Grande Seconde watch pays tribute this year to bold watchmaking, avant-garde aesthetics and a spirit of innovation, values that are firmly imprinted in the DNA of the brand. As Jaquet Droz celebrates 280 years, it is a fitting time to spotlight the watchmaker's first iconic model: an exclusive yellow gold version, limited to 88 pieces. This masterpiece of craftsmanship reveals the perpetual poetry of the art of time that renders every instant sublime.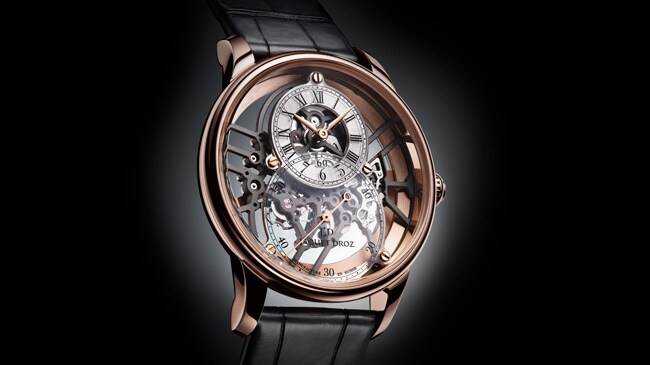 The Grande Seconde Skelet-One watch marks a stylistic turning point in the history of the brand. This creation allows light to penetrate the depths of the mechanism while preserving the figure "8" shape that is its aesthetic signature.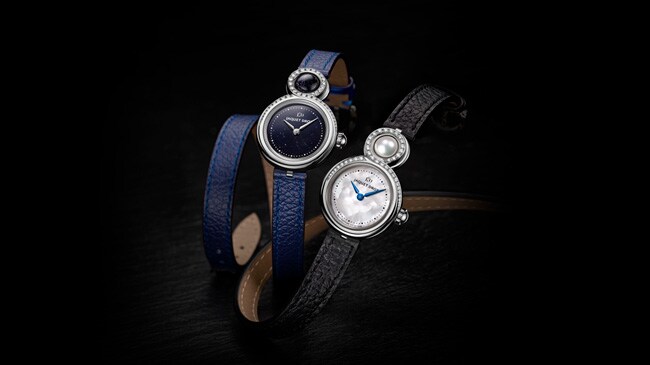 The Lady 8 Petite watch is an ode to femininity and elegance. Honoring the attributes of its predecessor, this utterly feminine timepiece incorporates the brand's emblematic "8" design, and showcases the traditional gem-setting and natural dial expertise of Jaquet Droz. Developed in five variations, the new Lady 8 Petite embraces the trends of its day, borrowing a double-wrap strap from contemporary fashion.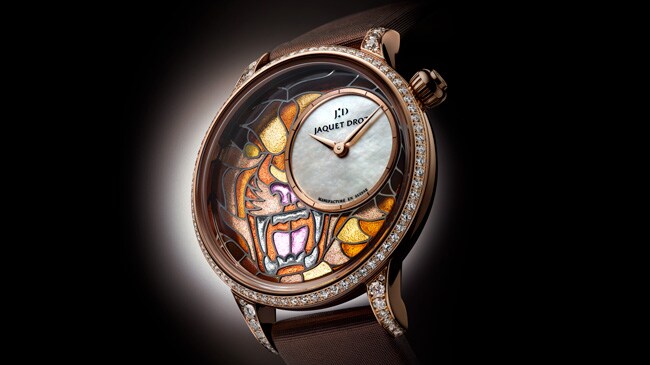 The Petite Heure Minute Smalta Clara watch from the Ateliers d'Art collection is the rightful heir to a legacy that dates back centuries. It uses plique-à-jour enamel in a manner unprecedented in watchmaking to depict a strikingly modern tiger motif on the dial.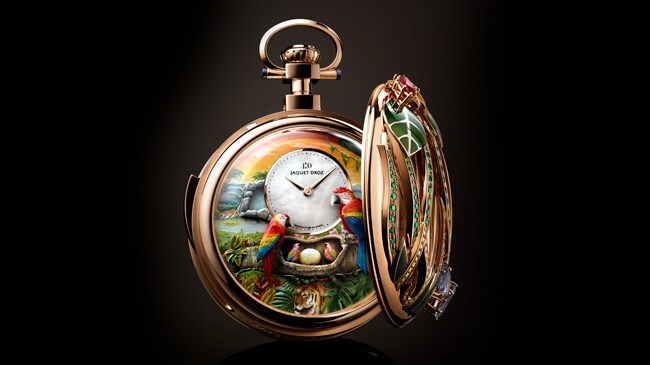 The extraordinary Parrot Repeater pocket watch represents the entire spectrum of Jaquet Droz craftsmanship. It also carries on the long tradition of automata originally established by Pierre Jaquet-Droz, pushing new technical, creative and artistic boundaries.
Finally, the brand known by its twin stars presents an automaton that is unique in its class and continues the centuries-old tradition of mechanical Astonishment begun by its founder in 1738. The Signing Machine is a truly unique piece, able to mimic the living with a masterful stroke of magic and mystery.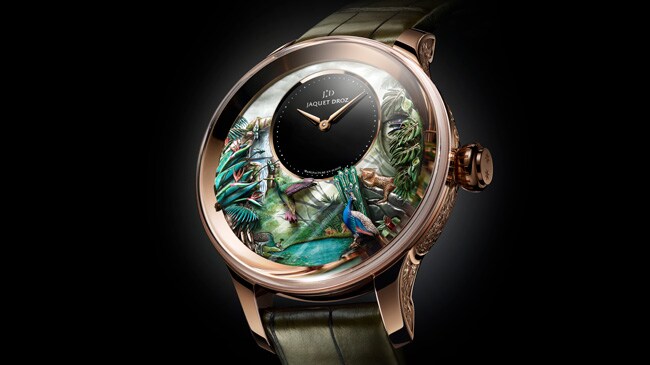 To wear a Jaquet Droz watch is to capture the spirit of the brand's founder Pierre Jaquet-Droz, a man of vision and genius, and his world inspired by nature. It is also to tell the story particular to each of these exquisite timepieces, the story of a mechanism worked in miniature and meticulously assembled to bring the poetry of the dial to life. But it is the story of your emotions that matters most to us.
"Some watches tell time, some tell a story"