The Nicolas G. Hayek Center, located at the heart of Ginza, Japan's iconic luxury shopping area, welcomed for the first time the Tropical Bird Repeater during a special event. Over 70 local journalists and VIP clients had the chance to discover the new timepiece from the Automata collection through a presentation done by Mr. Marc Aellen, Vice President and Head of International Sales at Jaquet Droz.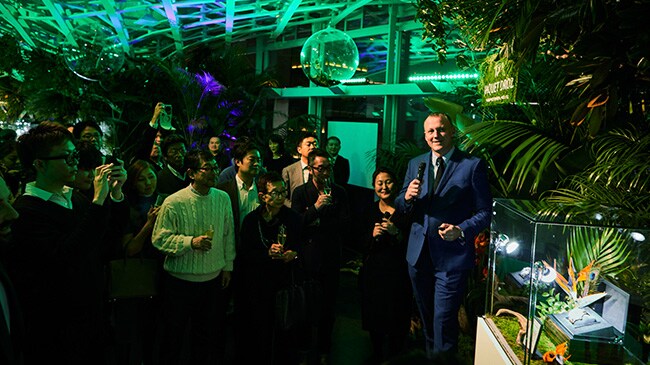 Part of the line-up of exceptional automata presented since 2012, Jaquet Droz launched a new model inspired by a tropical landscape enhanced by the hand of engravers and miniature painters from the Ateliers d'Art. The dial of the timepiece stages seven animations, including a hummingbird that can flap its wings at the incredible speed of 40 times a second, a world premiere. This feat is accompanied by a grande complication in the form of a minute repeater.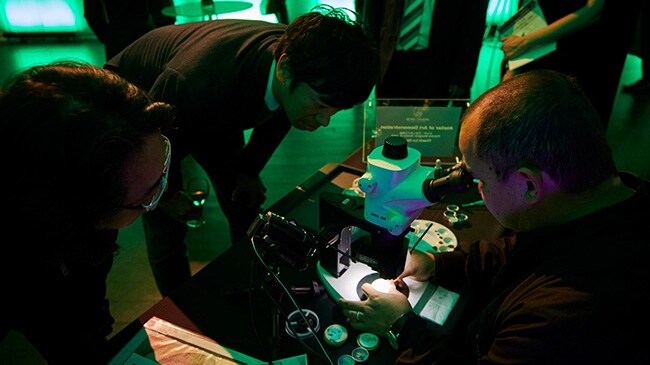 During the event, the guests also enjoyed a special exhibition focusing on the three main collections of the brand: The Grande Seconde, Ateliers d'Art, and the Automaton. Moreover, this special night has been animated by an artist from the Ateliers d'Art of La Chaux-de-Fonds who has done a unique demonstration of miniature painting on the core model. A traditional live music performance from Southeast Asia and a dancing show on the theme of bird of Paradise flower distracted the gathering.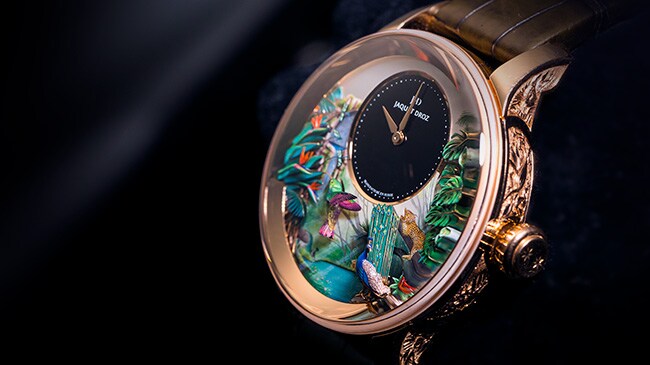 "Some watches tell time, some tell a story"