Atelier Automates
Pierre Jaquet-Droz was best known for the many ingenious and mysterious automata he created. After captivating the great and good of his time, he is now deemed to be one of the forefathers of mechanical calculation. Today, Jaquet Droz watchmakers work to breathe life into these masterpieces of precision mechanics in a workshop dedicated to these automata.
The brand has always put presenting, educating, revealing and inspiring at the heart of its projects. In November 2012, an exceptional piece was presented: a genuine automaton staging three birds in front of a waterfall background. The Bird Repeater is an apotheosis, bringing together both watchmaking and the decorative arts. As a new testament to the affection Jaquet Droz has for its founder, it brilliantly captures the brand's history, expertise and imagination.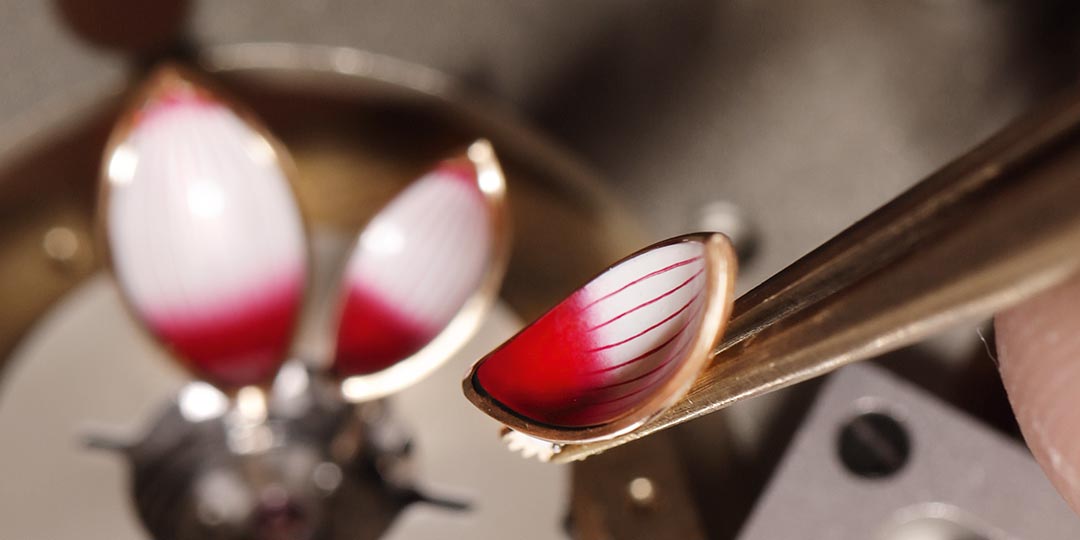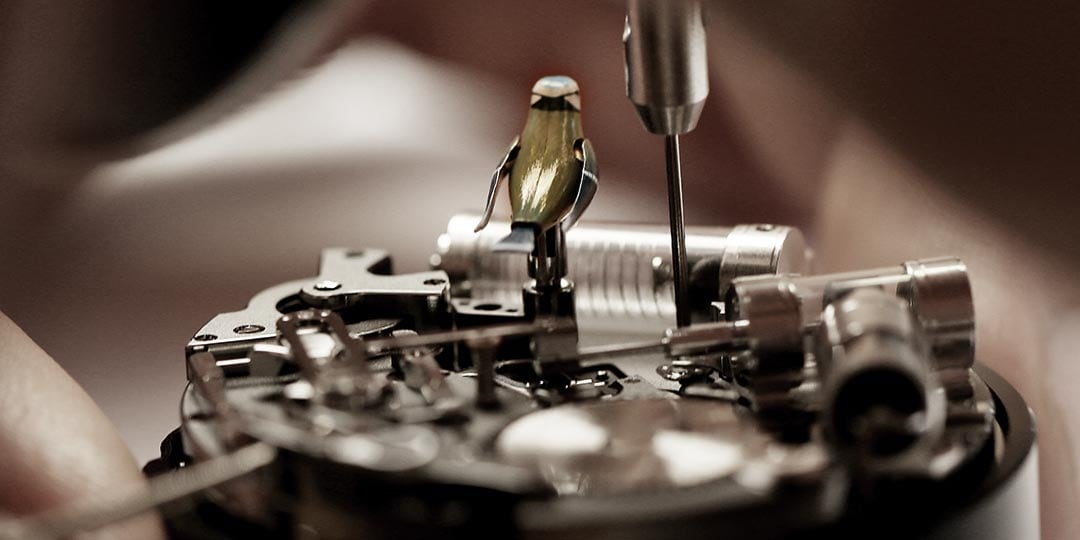 In 2013, the brand's 275th anniversary provided Jaquet Droz with the perfect opportunity to unveil to the public the first singing bird automaton ever created on a wristwatch: The Charming Bird. Years of research into mechanisms culminated in a veritable technical feat. Jaquet Droz succeeded in combining the automaton that had made the brand's name in the 18th century with fine watchmaking techniques to produce a miniature singing bird nestled in a 47 mm timepiece with unequivocally contemporary lines. Two years later, the masterpiece wins the Grand Prix d'Horlogerie de Genève in the "Mechanical Exception" category.
Jaquet Droz reached a pinnacle of achievement, bestowing the Lady 8 with a breathtaking mechanical animation in the form of a blossoming lotus flower. The Lady 8 Flower is the expression of refined femininity enhanced by the astounding automaton and the virtuosity of the Ateliers d'Art.