Jaquet Droz is proud to announce that the Magic Lotus Automaton won the "Savoir-Faire" Prize 2019, awarded by the well-known Italian magazine L'Orologio.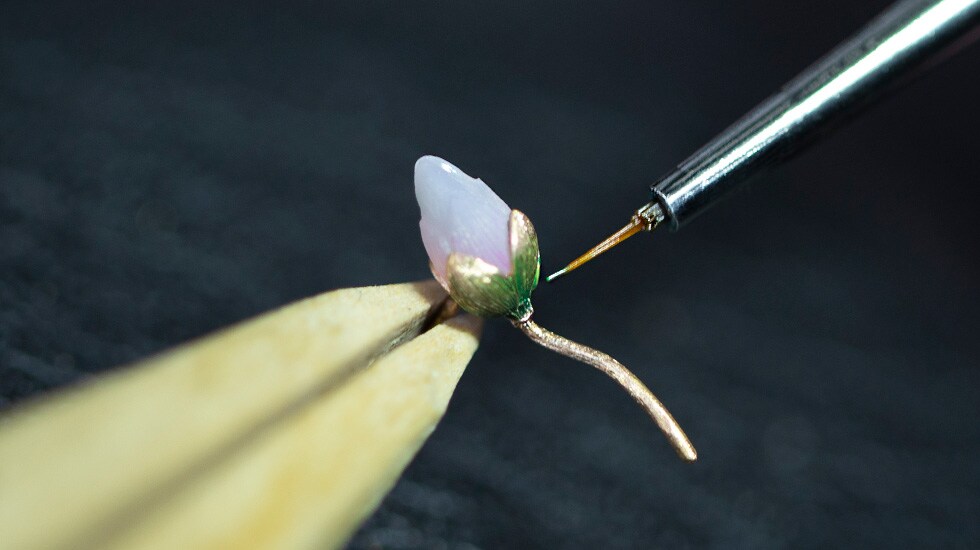 A luxurious animated composition, the Magic Lotus Automaton draws the observer into the serene contemplation of a Zen garden. The exquisitely detailed plants and animals are created by the very finest artisans.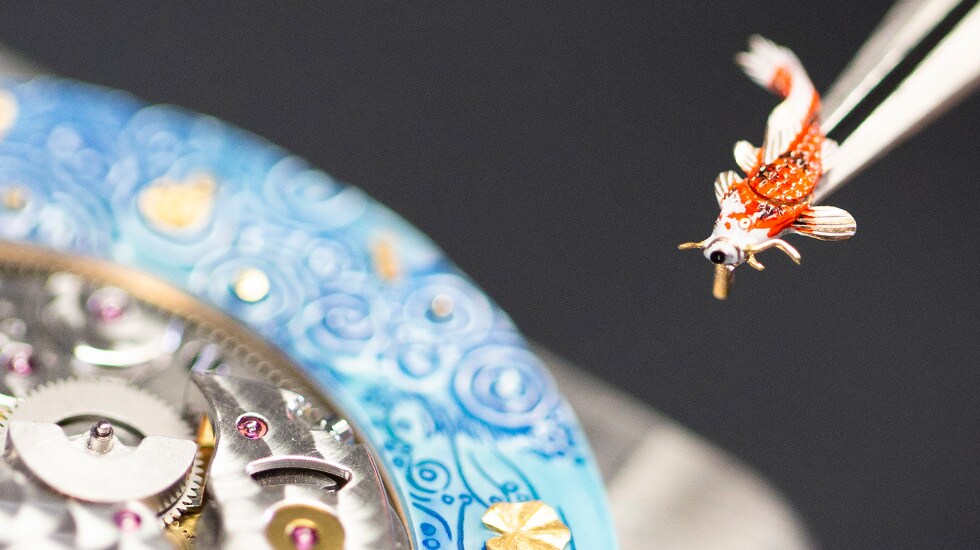 The mobile disc that forms the dial displays two truly exceptional animations. The first is represented by a Koi carp which, with a flick of the tail, appears to move through the water, and the second by a floating lotus flower.
The latter is equipped with an innovative movement that allows it to display a new jewel with each rotation, invisibly changing between a blue sapphire, yellow sapphire, and ruby. The automaton movement's power reserve is symbolized by a hand-painted dragonfly in sculpted gold located between 8 and 9 o'clock.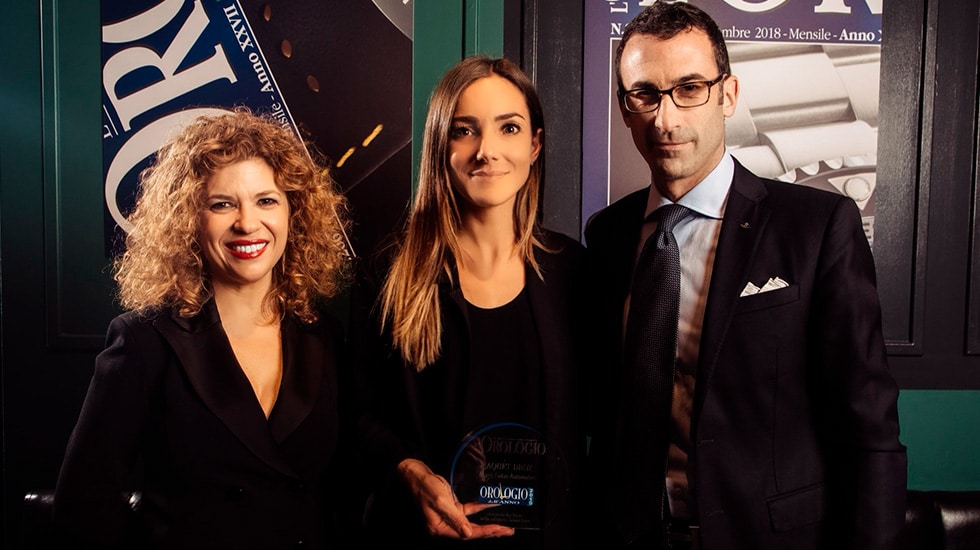 "Some watches tell time. Some tell a story"