Jaquet Droz is deeply moved to be rewarded by the Grand Prix d'Horlogerie de Genève. The Jaquet Droz Charming Bird is the winner in the "Mechanical Exception" category, which distinguishes watches that present a special mechanism or other original or exceptional horological concept. The jury recognized the beauty and the unique features of this watchmaking feat that integrates a singing bird automaton. Jaquet Droz dedicates this award to the watchmakers, artisans, artists, technicians and Friends of Jaquet Droz who made this adventure possible.
Created in 2001, the Grand Prix d'Horlogerie de Genève pays tribute each year to excellence in horological creations. This year, 72 preselected watches competed in 12 award categories.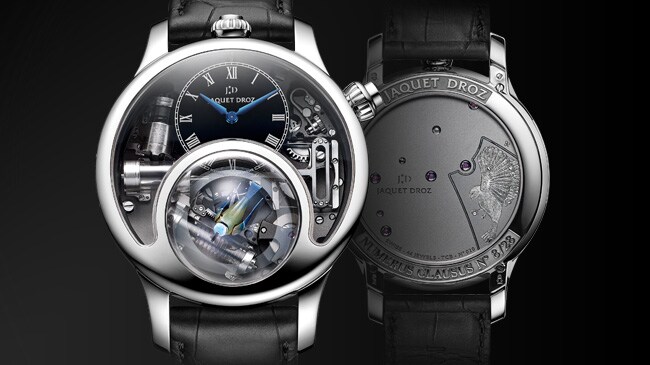 The Charming Bird
At the heart of the legend created by Pierre Jaquet-Droz in his manufactory in La Chaux-de-Fonds, birds play an enchanting role in these legendary timepieces. Whether purely decorative or conceived as genuine singing automata, they have been part of the brand's creative adventure for nearly three centuries and now continue to delight of each of their admirers. With The Charming Bird, Jaquet Droz invites you to enter a universe steeped in history, beauty and technology. A bridge between past and present, The Charming Bird represents the apotheosis of the great watchmaker's creativity and the longstanding fidelity of the master craftsmen who have followed in his footsteps.
Find out more about this exceptional piece.