Over centuries it became a legend, serving imperial whims before returning to its place of birth – almost by accident. The "Singing Bird Clock" by Jaquet Droz is a one-of-a-kind story in the history of watchmaking.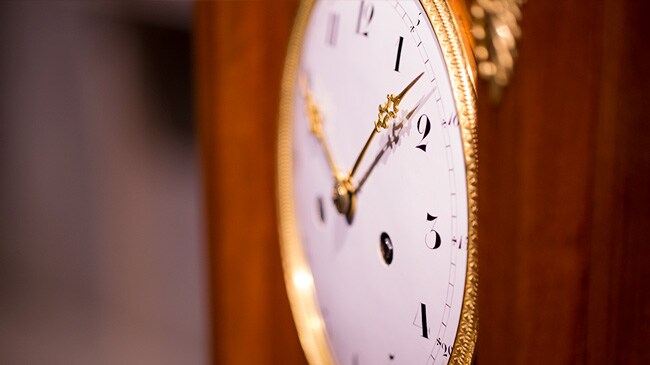 It is one of the most mysterious tales of watchmaking in recent years – one that spans centuries and empires, as only Jaquet Droz could tell. It begins with the masterful stroke of a single man: Pierre Jaquet-Droz (1721 – 1790). The watchmaker from La Chaux-de-Fonds is known today as an accomplished master watchmaker, from the most sophisticated pocket watches to the automatons he pioneered.
Singing birds were also one of his many specialties. These animated creations featured an often life-sized bird producing varied melodies in richly decorated cages. These birds – in line with the fashions of the 18th and 19th centuries – were frequently canaries, or serins in French (from which their name "serinettes").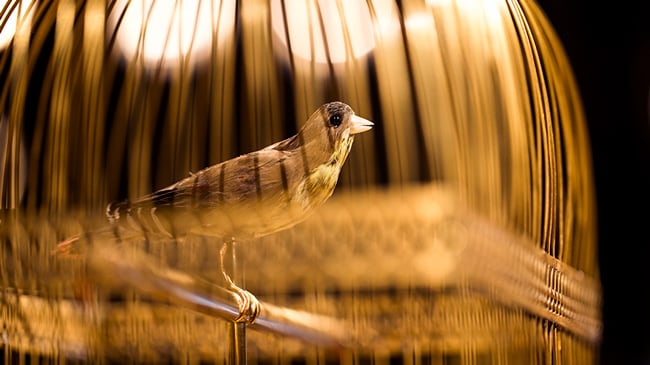 In 1983, one of these signing birds mysteriously reappeared at the Musée d'horlogerie du Locle. There was no doubt as to its authenticity: it was signed by the hand of its maker, "P Jaquet Droz A La Chaux de Fonds." But where did it come from? An English collector had left it to the Museum; however, prior to him, there was no trace of the clock after 1917, the year in which an antique dealer from Lucerne had put it up for sale. Well before, a specific title marked its imperial destiny: "Empire Clock (...) given by Napoléon I to a princess from Wurtemberg") ["Pendule Empire (...) offerte par Napoléon Ier à une princesse wurtembergeoise"].
For its 280th anniversary, Montres Jaquet Droz has supported the restoration and dating of this mysterious clock, entrusted by the Association Automates & Merveilles to a high-level team of experts. This examination, spread over a period of several months, revealed many secrets. First, came the precise workings of the Automaton. It features a motor powered by a double fusee and chains (1.80 meters each) whose back plate bears the signature "P. Jaquet Droz A La Chaux de Fonds". As for the clock movement, it features a crown wheel escapement and chimes the hours and quarter hours. The singing bird is located in the cage on top of the cabinet. It plays six different tunes on ten flutes. During the melody, the bird pivots on the spot while opening its beak, shaking its tail feathers and – much rarer for this type of automaton – puffing up its chest.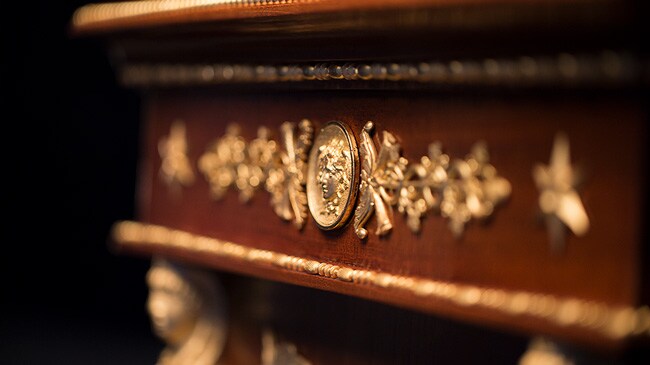 According to Legend, Napoléon had this original movement installed in an Empire cabinet as a gift for Catherine of Wurtemberg, the future Catherine Bonaparte, following her marriage to the Emperor's brother.
In addition to the unique talent of Pierre Jaquet-Droz, the creation of this automaton mobilized an entire network of highly specialized artisans, who alone were capable of designing, building, coordinating and adjusting the clock movements, music and automatons. As such, the "Singing Bird Clock" is a genuine testament to watchmaking's great century, which saw major contributions from the Jaquet-Droz family, not merely as watchmakers but as entrepreneurs as well. It also bears witness to the fascination with nature that ran through the era.
Today, the now completed restoration has given renewed life to the movement, bird and bronze components, as well as to the cabinet. The dating of the clock's internal cabinet through dendrochronology confirms that it is made of spruce wood fell around 1754, perfectly corresponding to the activity of Pierre Jaquet-Droz; the mahogany cabinet is built on this first original assembly. The bronze components, inspired by the Empire Retour d'Egypte, stars, palmettes and fusaroles confirm that the clock had several incarnations, updated to each day's tastes by its illustrious owners through modifications to the cabinet.
The "Singing Bird Clock" is currently part of the temporary exhibition "Rêves en trois temps," running from June 26 to August 26 at the Musée international d'horlogerie in La Chaux-de-Fonds and from September 4 to October 28 at the Musée d'art et d'histoire in Neuchâtel, before it will return to the Musée d'horlogerie du Locle – Château des Monts.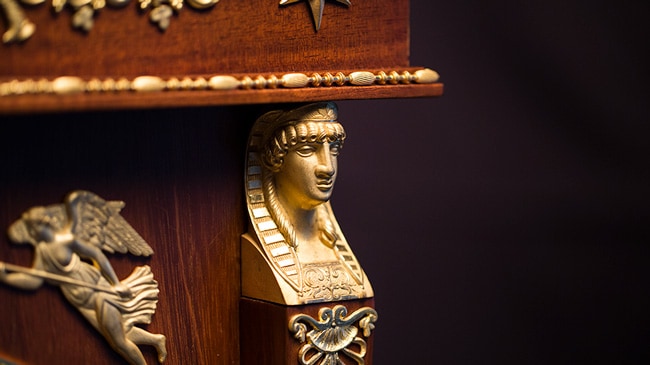 The clock, which will be conserved at the Musée d'horlogerie du Locle beginning in November, was entirely restored. Although its components have been preserved and the ensemble kept operational, it will only be activated on rare occasions and under strict surveillance, so as to guarantee its longevity. For its 280th anniversary, the chirping of this precious canary is a most beautiful tribute to the legacy of Jaquet Droz.
"Some watches tell time, some tell a story"