Jaquet Droz and designer Shirley Zhang unveiled their joint minute repeater watch, alongside its NFT counterpart, at the inaugural Shanghai Jiahe winter auction. A first for both Jaquet Droz and the Shanghai Jiahe auction house.
On New Year's Eve 2021, the 'Shanghai Jiahe First Winter Auction' recorded outstanding results. More than 87% of its 2,600 lots were sold over 21 special sessions. Total sales exceeded $80 million (RMB 523 million. Yuan Renminbi).
Among them was the Shirley Grande Seconde Minute Repeater, alongside its NFT counterpart (a digital work of art), which was co-created by Jaquet Droz and world-renowned designer Shirley Zhang.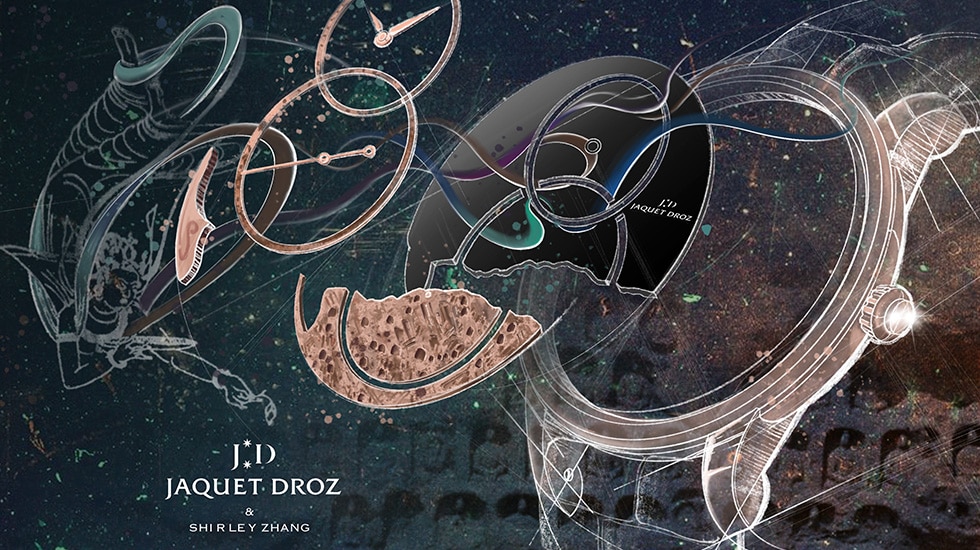 The Shirley Grande Seconde Minute Repeater and its NFT, which was expected to reach CHF 250,000, attracted a lot of enthusiasm from new collectors at the 'Shanghai Jiahe" auction, and was finally sold for CHF 530,413 (more than double the initial estimate) after a tough competition between many collectors.
Jaquet Droz is continuing its momentum from 2021 with this auction. After exceptional sales at Only Watch (where the Grande Seconde Tourbillon 'Only Watch' valued at CHF 160,000 was sold for CHF 200,000) and Christie's (with a pair of historic watches valued at CHF 50,000 that finally sold for CHF 250,000), Jaquet Droz is once again demonstrating the strength of its heritage and contemporary value, which has been confirmed by the overwhelming interest in its timepieces, both historic and current.
"Some watches tell time. Some tell a story"